OUR SUSTAINABLE PACKAGING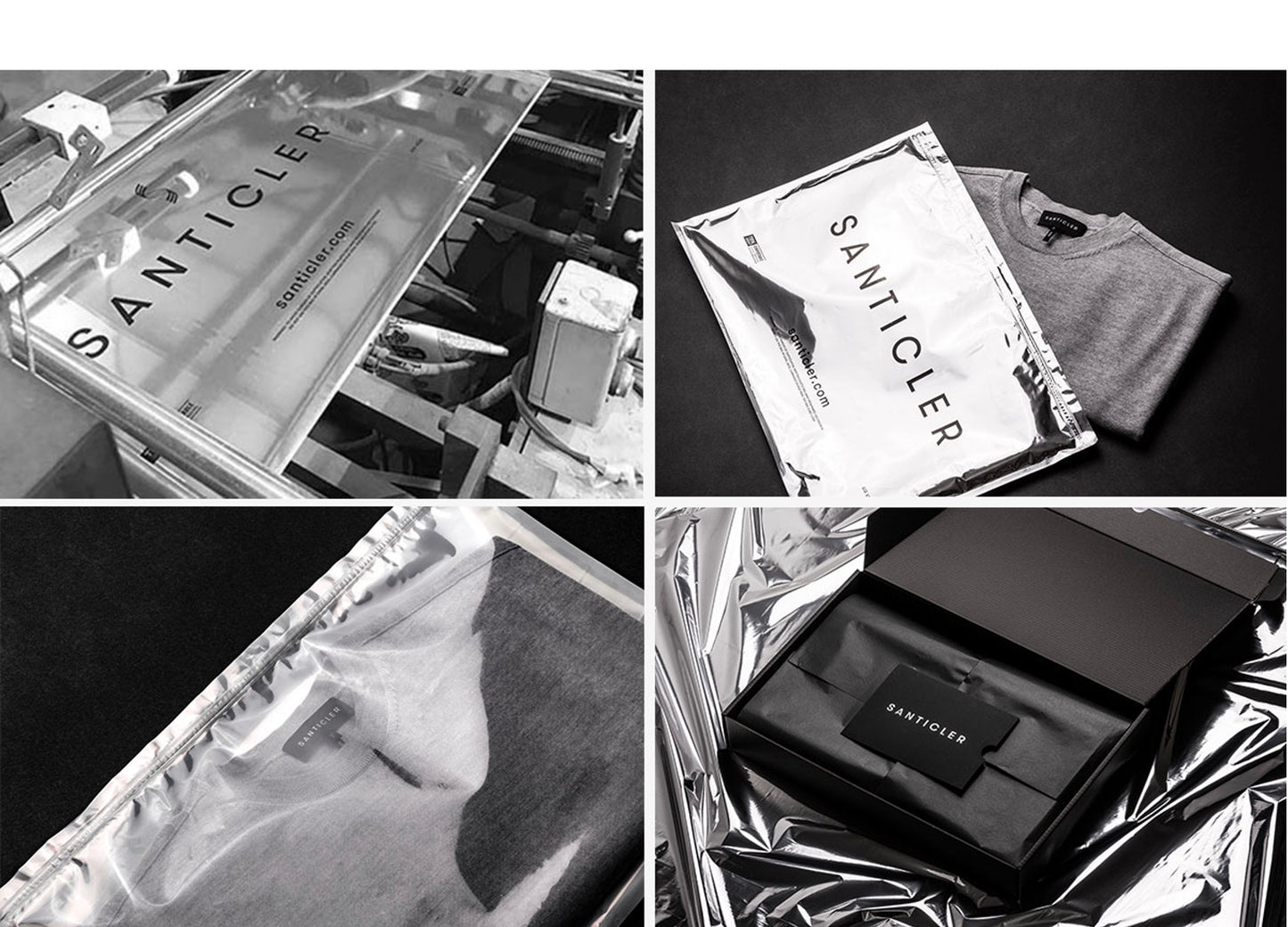 SANTICLER's fight for zero waste doesn't end with our garments—our dedication extends to each part of our business, including packaging.
The plastic used in SANTICLER's packaging is crafted from bio-plastics and is fully compostable. These bags are made just like an orange peel—fully decomposable in less than 30 days with no toxic residue. We've partnered with an innovative company in Israel to develop our beautiful silver laminated zip lock bags. To find out more please visit https://tipa-corp.com/
Our boxes and paper wrapping are sourced in Romania, close to the location we dispatch all packages from. All items are made from materials that have at least 80% post-consumer content and are nonlaminated, therefore they can be fully recycled in any municipal system. We strongly encourage that all our packaging is reused, composted or fully recycled. While our packaging is kind to the environment, we ensured appearance is not compromised. If you wish to send a gift, our wrapping is sure to make a positive impression.
All orders are fulfilled from our warehouse in Romania, thus eliminating excess movement of merchandise and reducing Scope 1 greenhouse gas emissions. We offset our carbon footprint from shipping by using DHL Green to dispatch orders directly to consumers all around the world. To learn more, please visit the DHL Green Logistics program.