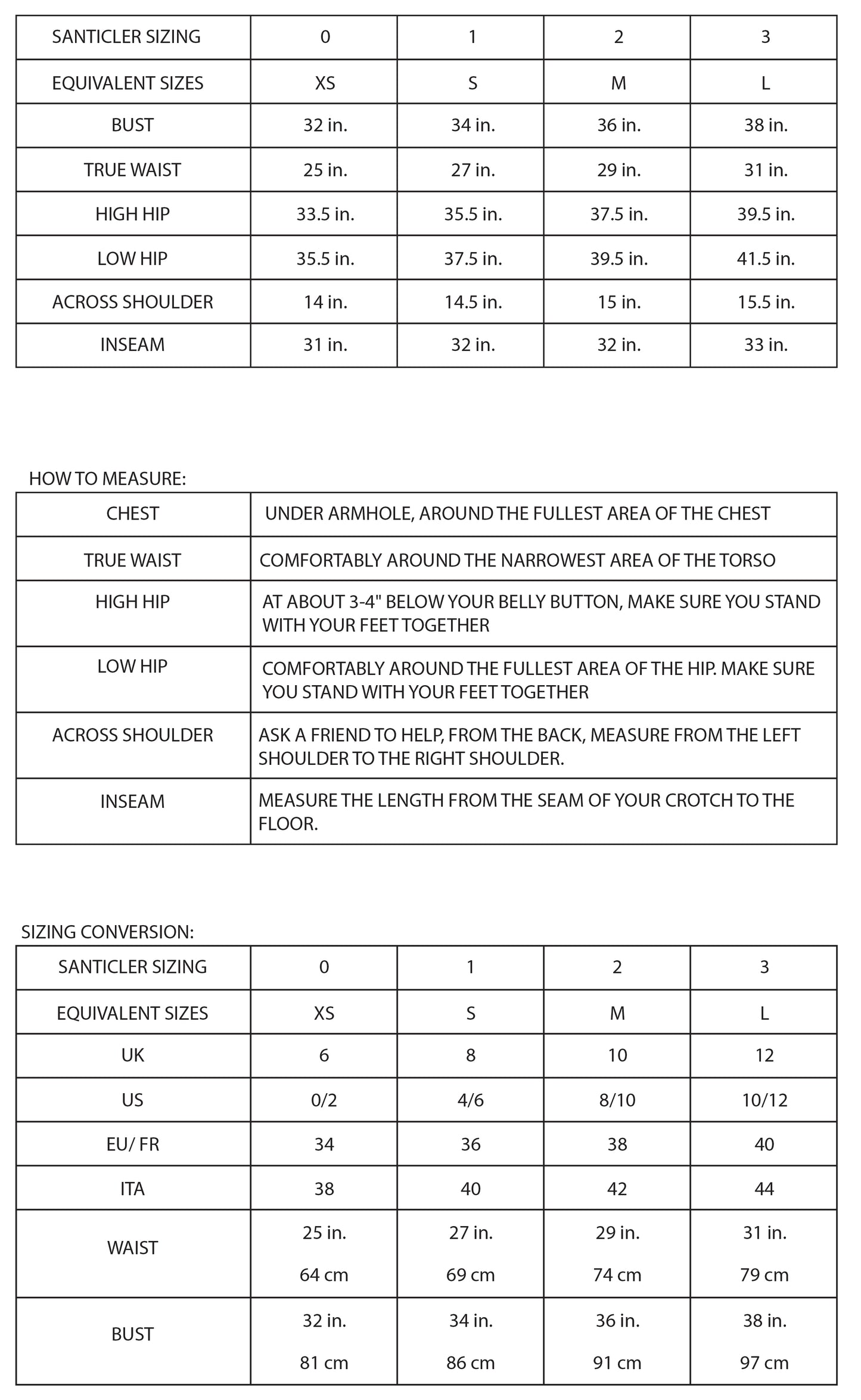 SIZING GUIDE INFORMATION
The SANTICLER Creative Director is a woman designing for other women. The products are first and foremost intended to be comfortably worn all day, upkeep easily and provide an infinite amount of outfit combinations. From the construction of the boy-short panty on the bodysuits to the relaxed fit of the merino wool sweater, each piece is designed to fit, layer easily and wear effortlessly.
The size range of 0 through 3 was chosen over the traditional alpha sizing of XS through L because is less defining of a woman's body size and does not reinforce negative stereotypes. We encourage our customers to shop to be comfortable and that will translate into feeling beautiful. No two bodies are the same and no two apparel brands size the same, so if a garment ordered does not fit as envisioned we are happy to exchange the item for an alternate size and can help you decide which would be best.
The chart at right is a simple reference guide to help you understand our approach to sizing. Each yarn has different properties and each garment is assembled and finished by hand, therefore each finished garment will be slightly different. We strongly recommend to contact us if there are any questions. We are always happy to assist.  
Email: Contact@iconoclaststudio.com
Phone: (+1) 310. 807. 7074