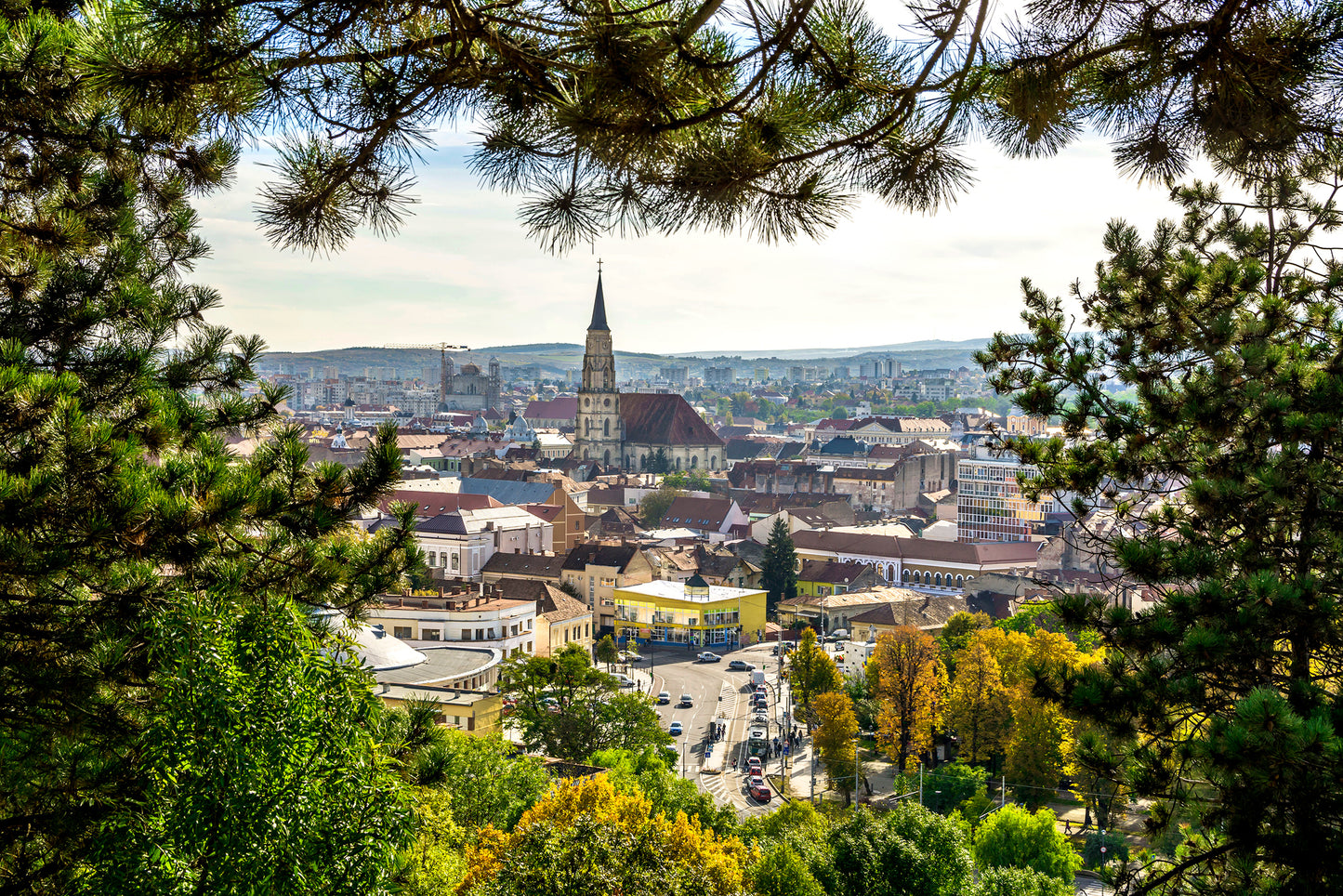 Located in the picturesque city of Oradea in North-Western Transylvania, our partner factory is family-owned and has been manufacturing high-quality apparel for prestigious European brands for more than 25 years. From the beginning, we fell in love not only with their knowledge and the exquisite craftsmanship but also with the transparency of the process and our ability to visit the facilities and interact directly with the employees. 
A member of the European Union, Romania has strict labor laws that demand protected labor conditions, impose a minimum wage and full benefits for all employees. Our management team visits the facilities two to three times a year and conduct audits to ensure the following: 
• Compliance with the European Union's REACH regulation: REACH stands for Registration, Evaluation, Authorization, and Restriction of Chemicals. REACH ensures that all clothing and textiles are manufactured without the use of heavy metals, mutagenic or reproductive toxicants, carcinogens, and other dangerous chemicals.
• Fair payment: bimonthly paychecks, freedom of association, and the right to negotiate.
• Health insurance: all employees have the benefit of full health insurance coverage.
• Maternity and parental leave: all mothers receive 18 weeks of paid maternity leave. In addition, a family benefits of 24 months government-subsidized parental leave per child, or 36 months if the child has disabilities. Either the mother or the father is eligible to take parental leave to care for children. For additional information, please visit Romania Employment Related Policies to Support Parents.
• Regulated working hours: paid vacation, 5 day working week, and paid overtime.
• Protected labor conditions: emergency exits, fire protection, first aid kits, safety officers, evacuation training, and no contact with harmful materials.
• Ban on child labor: no exceptions.
• Ethical business practices: equal employment opportunities, fair treatment and the right to open communication.
In addition, the factory is ISO 9001:2015 and ISO 14001:2015 certified.
ISO 9001 is the international standard for a quality management system ("QMS").In order to be certified to the ISO 9001 standard, a company must follow the requirements set forth in the ISO 9001 guide. The standard is used by organizations to demonstrate their ability to consistently provide products and services that meet customer and regulatory requirements and to demonstrate continuous improvement. The current version is ISO 9001:2015, which was published in September of 2015 (thus the: 2015).
ISO 14001 is a voluntary international standard for environmental management systems (EMS).The 2015 revision of ISO 14001 introduces a number of changes from previous versions, including a required high-level structure, using mandatory definitions and incorporating common standards requirements and clauses. Using ISO 14001:2015 has helped our partner factory improve resource efficiency, reduce waste, drive down costs, increase new business opportunities, meet legal obligations and improve overall environmental impact to name a few.
If you have additional questions, please contact us at contact@iconoclaststudio.com