MATERIALS + CERTIFICATIONS
ECO CASHMERE
We purchase our luxurious and incredibly soft eco cashmere yarn from Filati Naturali, a sustainable collection produced by the prestigious Pecci Filati in Prato, Italy. Family-owned and operated since 1884, Pecci has a history of innovation and progressive thinking. The company is committed to sustainable practices and is working towards circular production, therefore has taken several steps to ensure the ethical sourcing of its materials and developed environmentally thoughtful manufacturing processes.
Our eco cashmere is GRS certified to be 60% recycled + 40% virgin cashmere fiber. The Global Recycled Standard is a holistic and voluntary certification for products with recycled content. The desired effect of the GRS is to provide brands with a tool for more accurate labeling, to encourage innovation in the use of reclaimed materials, to establish transparency in the supply chain, and to provide better information to consumers. To find out more about the GRS please click here.
To ensure the quality of the product is exquisite, Filati Naturali has developed a precise, three-step recycling process: first, wool garments (post-consumer) and post-production waste are sorted for quality, color, and fiber contents; second, the material is re-sized to flock dimensions, then fibers can be mixed in specific proportions to determine colors; third, the material undergoes carding, spinning and all garmenting process as any other fiber would.
The result is an incredibly beautiful and soft yarn of the highest quality that has the same properties as premium cashmere, but with a much lower environmental impact.
Pecci Filati has applied for the Responsible Wool Standard, a voluntary program that certifies the wool and cashmere it sources come from farms that take a progressive approach to manage land and from animals that have been treated responsibly. Pure cashmere is purchased from herders in Monaola. which has a reputation for producina some or the hianest quality cashmere in the world.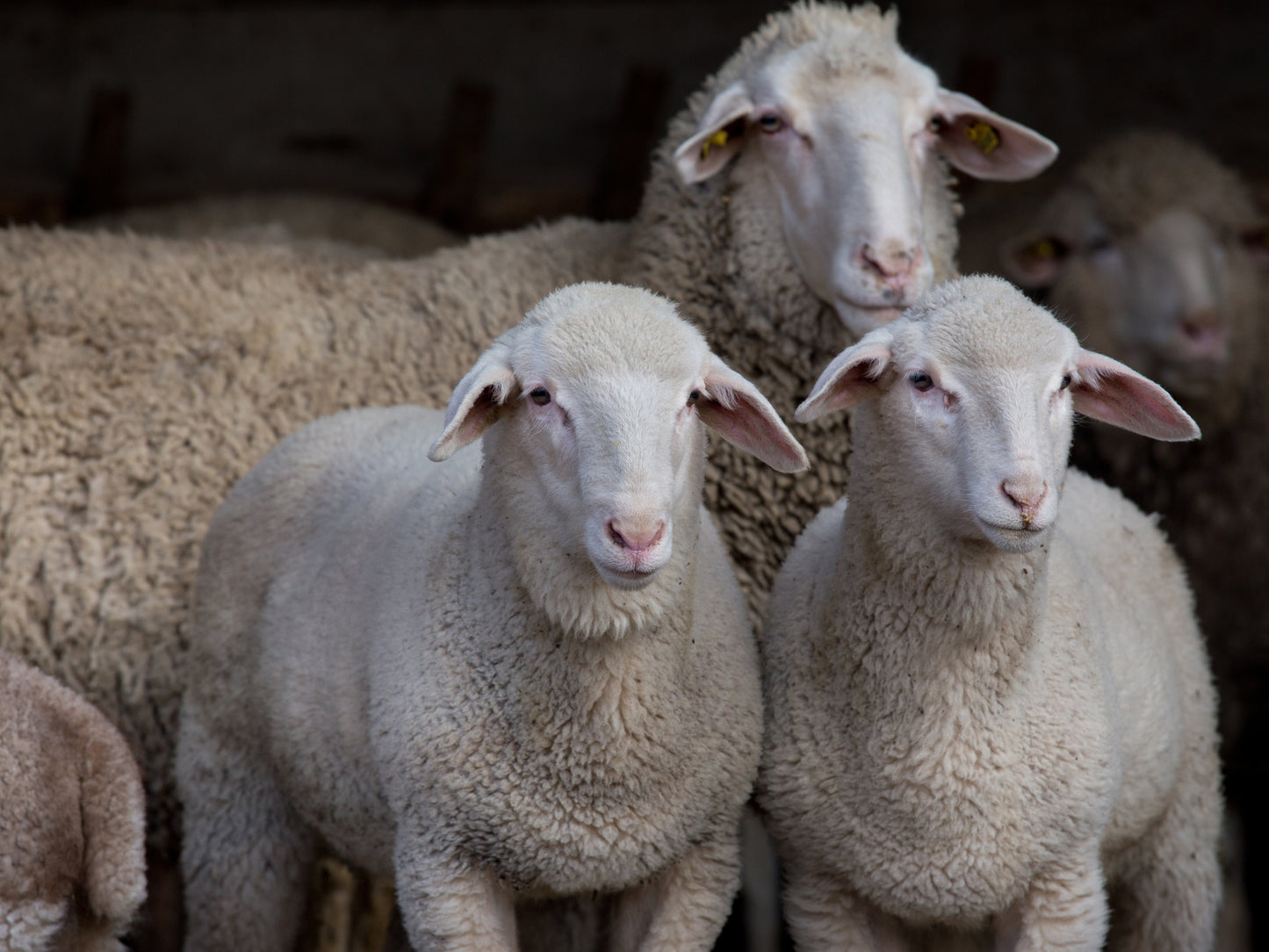 EXTRAFINE MERINO WOOL
Our go-to ultrafine merino wool is ethically sourced and spun by the famed Italian mill Tollegno 1900. Using extra-long natural fibers of pure wool that are finished in the mill's modern laboratory, the yarn becomes a breathable, uncrushable, luxurious material with high-performance properties such as a wonderfully soft hand, and being naturally elastic, moisture-wicking, temperature regulating, and hypoallergenic. Our selected yarn quality has the added benefit of being WOOLMARK Total Easy Care certified, which means that our garments can be machine wash and tumble dry, thus eliminating the need for toxic and inefficient dry cleaning.
Tollegno 1900 purchases its merino exclusively from the Beaufront farms in Tasmania, owned by a fourth-generation family of sheep runners. Deeply committed to both the animals and the environment, they produce ethically grown, extra-fine merino wool from a free-roaming herd and practice environmental stewardship in partnership with Bush Heritage and Tasmanian Land Conservancy. The farm and Tollegno 1900 conform with the Responsible Wool Standard, a voluntary program that certifies the wool to come from farms with a progressive approach to managing land and from sheep that have been treated responsibly. The standard is globally applicable to all breeds of sheep and mulesing is strictly prohibited. To learn more about the Responsible Wool Standard, click here.
In Italy, the Tollegno 1900 mills are state of the art. The facilities are equipped with the latest technologies in manufacturing, aimed at protecting both people and the environment. Nearly all the electricity the company uses comes from its own renewable resources: from hydro turbines and from two photovoltaic panels systems. Capital investments in the latest technology and plant upgrades reduce overall energy consumption. The clean mountain water from the Italian Alps used to dye and process the wool is purified and fully treated before is released back into the environment. To find out more about the Tollegno 1900 mills and their farms please click here.
For its commitment to sustainability and safety, Tollegno 1900 has been awarded additional certifications as follows: Associazione Tessile e Salute for products that meet consumer safety, Oeko-Tex Standard 100 which means all the mill's yarns and fabrics have been tested and do not contain any harmful chemicals; the ISO 9001:2015 international standard for a quality management system ("QMS*).
VISCOSE/ELASTANE
Our washable viscose yarn is supplied by the Lineapiu Italia mill, located outside Florence, and is made entirely of traceable and renewable raw materials, certified by the Forest Stewardship Council (FSC) to come from sustainably managed forests. Like the rest of the mills we work with, Lineapiu is equally committed to being entirely transparent and offering products that are fully traceable. The mill itself and its entire upstream supply chain comply with the Zero Discharge of Hazardous Chemicals (DHC) protocol, which strictly controls the use of chemicals with the aim of reducing the presence of toxic substances throughout the entire production process.
Lineapiu recently replaced all its plastic bags used to protect yarn cones with compostable and bio-based alternatives. Additionally, in its packaging, the mill uses only FSC certified paper and its shipping boxes are made from a minimum of 45% post-consumer material.
ORGANIC COTTON/ RECYCLED ELASTANE
The luxurious organic cotton jersey used in our t-shirt collection is purchased from Tintex, an innovative Bluesign certified Portuguese mill. Our fabric is Global Organic Textile Standard (GOTS) and Oeko-Tex Standard 100 certified. To view our latest GOTS fabric certificate, please contact us by clicking here. The material is knitted using recycled elastane and is finished using a non-toxic, reduced water dyeing process, that is bleach and formaldehyde free.
Tintex is committed to monitoring and improving the efficiency of its operations. The company bettered its water management and decreased its greenhouse gas emissions by 70%, while its reduction, recycling or reusing of production waste materials reached an incredible 98%. Tintex conducts ongoing research in natural materials that are plant-based and use less impactful dye techniques. Its supply chain is transparent and traceable and we look forward to incorporating some of the new fabrics into our collection.
The company has been awarded an impressive number of sustainability and quality certifications such as ISO 9001:2015 for quality management systems; ISO 14001:2015 for environmental management system; STeP Sustainable Textile Production by Oeko-Tex that covers a wide range of areas from environmental performance to safety In the working place; member of the Better Cotton Initiative (BCI), a global non-profit seeking to make global cotton production better for the farmers, for the environment and for sector's future; the Global Recycled Standard (GRS), etc.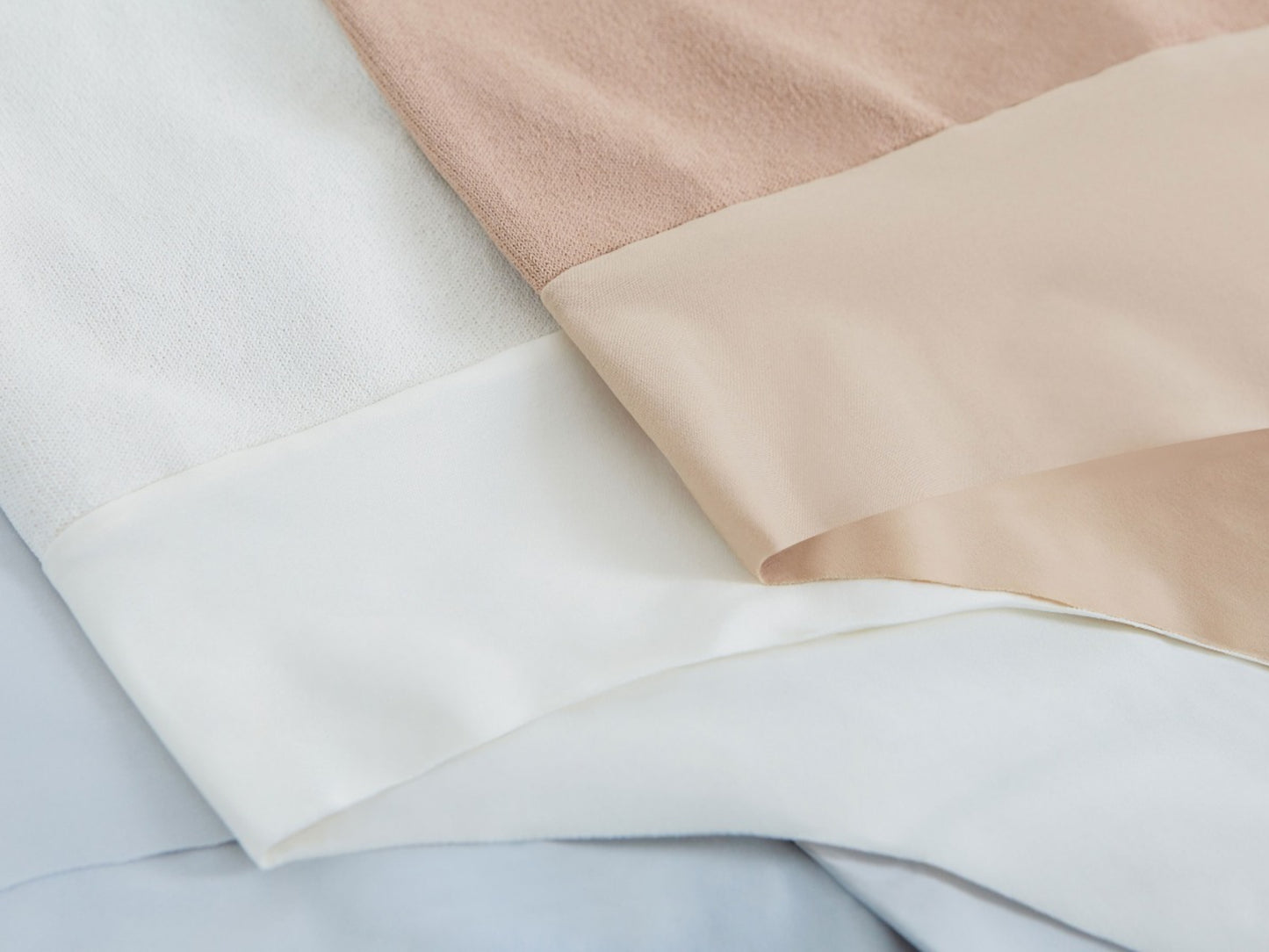 NYLON MICROFIBER JERSEY
This high-performance, extra-light jersey was developed for breathability and is used by some of the most prestigious brands in the world. The fabric comes from the leading Italian fabric mill Eurojersey, and is part of the SensitivEcoSystem® program which ensures the material's environmental impact is kept at a minimum and no harsh dyes and toxic finishes were used in the making. While we would prefer a biodegradable fabric, we are yet to find a superior alternative to our microfiber jersey, therefore, for the time being, we are making sure this material represents no more than 20% of all the yarns and fabrics used across our collection.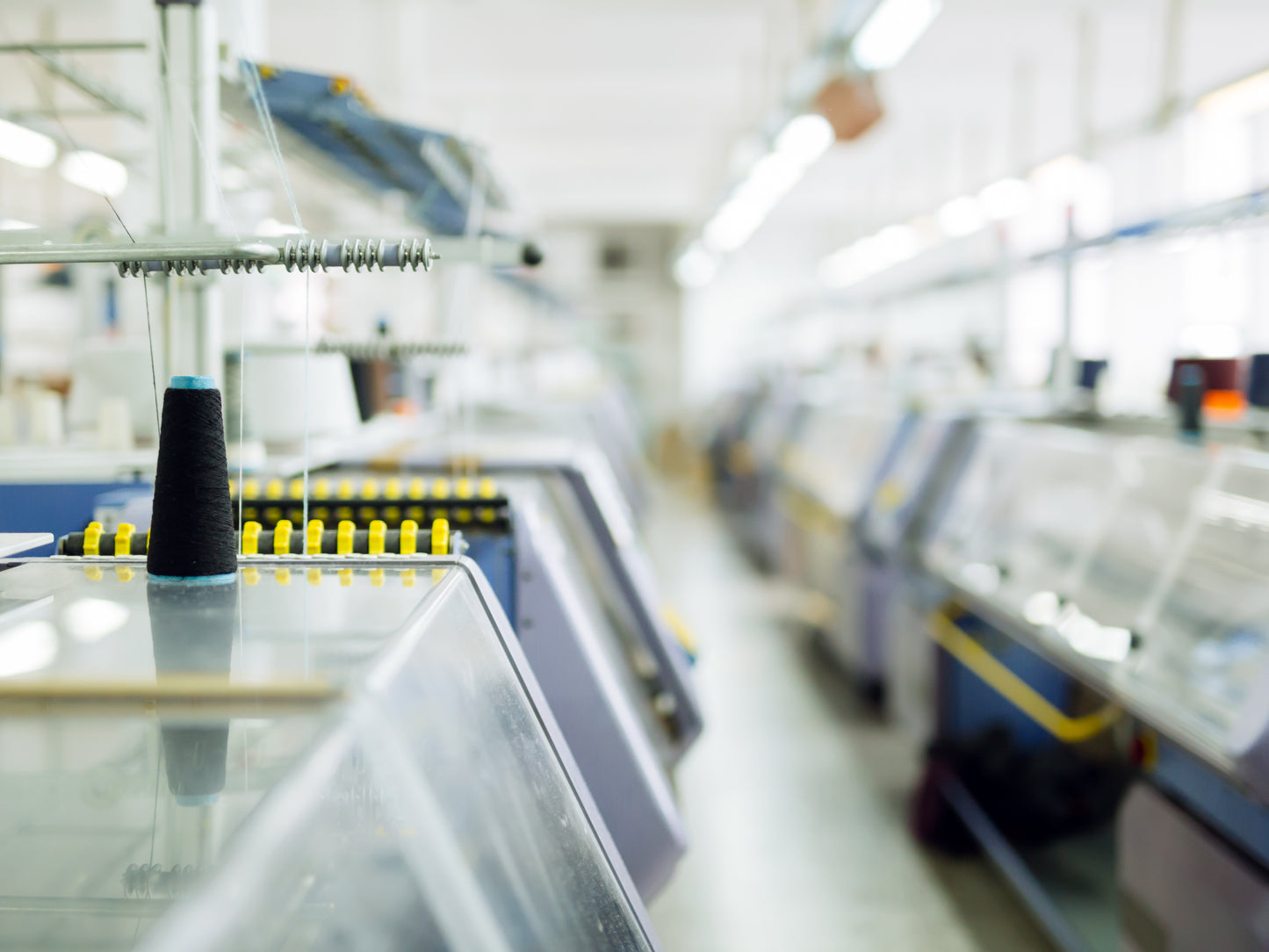 REACH
At SANTICLER we want each garment to perform at the highest level for years and years to come. That's why we use carefully selected materials that look and feel great, come from sustainable and renewable resources, and are easy to care for. All our material suppliers are based in Europe and comply with the European Union's REACH legislation. REACH stands for Registration, Evaluation, Authorization, and Restriction of Chemicals. REACH ensures that all clothing and textiles are manufactured without the use of heavy metals, mutagenic or reproductive toxicants, carcinogens and other dangerous chemicals. To learn more about REACH please visit their site here.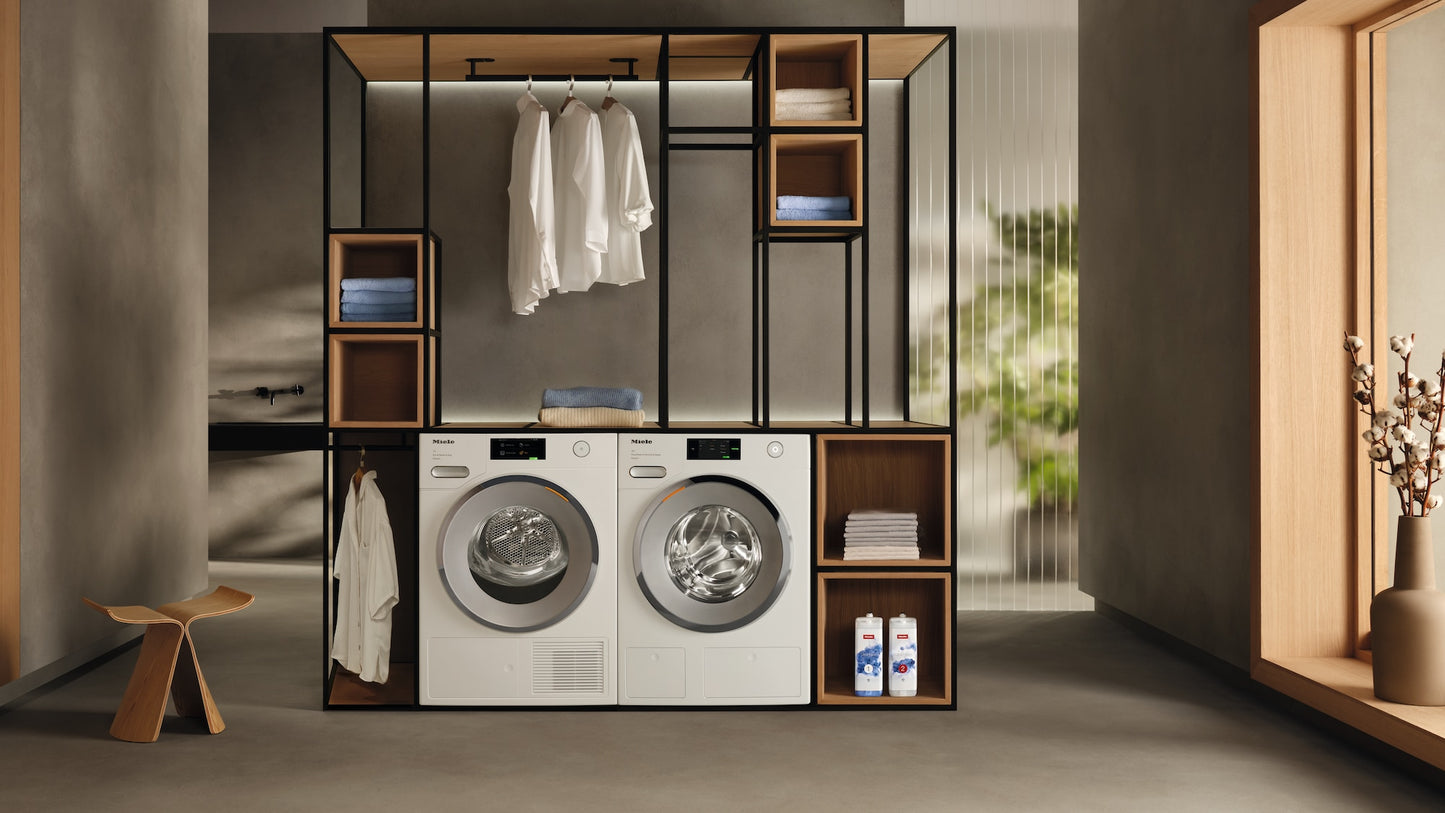 CARE INSTRUCTIONS
At SANTICLER, we want to ensure you get the most out of your garments. Each item is created with an active lifestyle in mind: from the merino wool sweaters perfect for in-flight comfort or the ski slopes, to the lux bodysuits that easily transition from the office to dinner, we strive to provide the easiest ways to care for your pieces. On each product page under the details tab, we provide easy-to-follow care instructions. For any additional questions or concerns, you are always welcome to contact us directly by clicking here.